10 Best Free Online Room Design Tools Getting ready to design your new home?  Interested in getting a sense of how the space will look...
Ryan's Sheds - Who hasn't had the need to build an extra storage space, back yard shed or additional guest building?  Certainly most of...
Planning & Designing Your Modern Tiny House The prospect of moving into your own modern tiny house is an exciting one.  There are so many...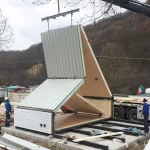 The modern and innovative M.A.DI. home is designed by Italian architects Area Legno, and combines both technical and design ideas that marry into a...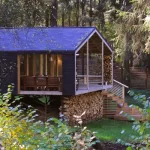 A very intriguing option when considering lower-cost and smaller dwellings, are these prefab homes from DublDom.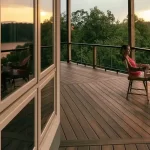 There are a myriad prefab homes available on the market today, all of which provide different designs and benefits, and vary wildly in price...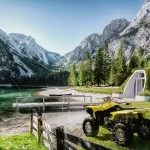 In an ever changing world, it is so exciting to see new and innovative methods of designing and building a home. The imaginative engineers...
For many, the idea of living off grid, and enjoying a life without the restrictions and ties that come with the many bills and...
These micro hydro power solutions represent some amazing innovations in off-grid power solutions using micro hydro. These great devices provide low cost electricity in...
There is an increasing change of mindset, which is leading many current and potential homeowners to embrace small space living as a more attractive alternative - here are a few of the many benefits to living in a smaller home.
Whether space is limited, or you simply don't have the need for a full-sized greenhouse—you can create a mini greenhouse, and take advantage of...
This guide will assist you in your planting decisions this spring. We provide a great variety of planting ideas, as well as the best...
Conforming memory foam comfort and support for a refreshing night's sleep.
Know EXACTLY what how much energy your home appliances and devices are using! This great and most popular tool is an excellent tool for calculating home power usage, and preparing for solar or any other power systems.