There are a multitude of scenarios where having access to a reliable and clean source of water is not only helpful, but in many...
In modern times, where space is at a premium, and the cost of land and housing in urban settings is outpacing the increase in...
10 Best Free Online Room Design Tools Getting ready to design your new home?  Interested in getting a sense of how the space will look...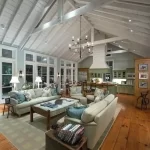 Modern times mean modern prices, and traditional home prices have been outpacing income for a long time, becoming increasing expensive and out of reach...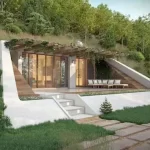 The idea of living in an underground home, or subterranean cave home, has always been a fascination for many. Whether it is borne of...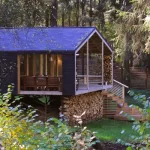 A very intriguing option when considering lower-cost and smaller dwellings, are these prefab homes from DublDom.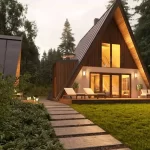 A-frames have often been lauded for their ease of building, as well as their relatively low-cost, though at the same time are often derided...
With the myriad plans and kits available online, it can often get confusing to know what will be the most worthwhile solutions to give...
When searching for and selecting solutions for domestic hot water, there are many options to choose from. Whether it is an electric or gas...
Freedom seems to be the clarion call of many in a modern world. Freedom from the slog of day-to-day living, and the constant onslaught...
For many, the idea of living off grid, and enjoying a life without the restrictions and ties that come with the many bills and...
Whether space is limited, or you simply don't have the need for a full-sized greenhouse—you can create a mini greenhouse, and take advantage of...
Easy to use & increase efficient the ultimate 836 can measure any desired angle or shape accurately by tightening or loosening the screw Portable & easy to store comes with protective bag, the measuring ruler can be better protected from scratch Premium aluminum alloy material this multi angle measuring ruler is more durable and sturdy than the plastic one, locks tight, yet releases easily
Military Portable Folding Shovel - It is designed and produced according to self-driving experiences of many experienced outdoor sports lovers, assembling practicability, functionality and security in it. Features a regular shovel doesn't even have, all in this convenient folding shovel. Ideal for camping, hiking, snow, self-defense, backpacking, fishing, hunting, gardening outdoor activities. Also great for anyone to use, gardeners, survivalists, hunters, hikers, campers.