Planning & Designing Your Modern Tiny House The prospect of moving into your own modern tiny house is an exciting one.  There are so many...
**Update - May 2018 ** Cabin Fever has transitioned their business to Shipping Container refurbishment, and is now changing their name to Little River...
Living in a small space, does not mean you have to compromise on style. Taking time to select products and accessories that highlight to the beauty and uniqueness of your home, can bring life and vitality!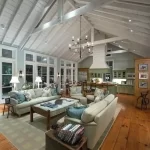 Modern times mean modern prices, and traditional home prices have been outpacing income for a long time, becoming increasing expensive and out of reach...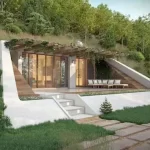 The idea of living in an underground home, or subterranean cave home, has always been a fascination for many. Whether it is borne of...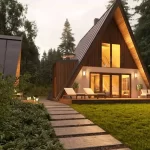 A-frames have often been lauded for their ease of building, as well as their relatively low-cost, though at the same time are often derided...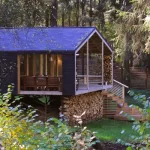 A very intriguing option when considering lower-cost and smaller dwellings, are these prefab homes from DublDom.
This recipe was passed on by the wife of a South African colleague while living overseas. It is extremely straight-forward, but without a doubt,...
This great bannock recipe is sure to please. It is enormously simple to make, and not only tastes delicious, but is easily adaptable -...
When searching for and selecting solutions for domestic hot water, there are many options to choose from. Whether it is an electric or gas...
Pickling vegetables is one of the oldest and most well known food preservation methods, and remains a great way to make use of all...
Rainwater harvesting is a brilliant way to make use of nature's bounty, and provide yourself with an abundant source of water for your home,...
Easy to use & increase efficient the ultimate 836 can measure any desired angle or shape accurately by tightening or loosening the screw Portable & easy to store comes with protective bag, the measuring ruler can be better protected from scratch Premium aluminum alloy material this multi angle measuring ruler is more durable and sturdy than the plastic one, locks tight, yet releases easily
The Woods 32555 Outdoor Wireless Remote turns appliances on and off from up to 60-feet away. Control your outdoor security lights or holiday decorations...