**Update - May 2018 ** Cabin Fever has transitioned their business to Shipping Container refurbishment, and is now changing their name to Little River...
The Basics - Modular Homes Defined A lot of people consider and/or confuse modular homes with what would typically be thought of as a trailer/manufactured...
Living in a small space, does not mean you have to compromise on style. Taking time to select products and accessories that highlight to the beauty and uniqueness of your home, can bring life and vitality!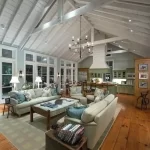 Modern times mean modern prices, and traditional home prices have been outpacing income for a long time, becoming increasing expensive and out of reach...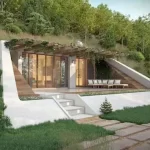 The idea of living in an underground home, or subterranean cave home, has always been a fascination for many. Whether it is borne of...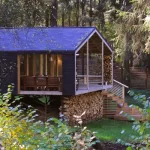 A very intriguing option when considering lower-cost and smaller dwellings, are these prefab homes from DublDom.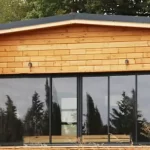 Amazing product from Brikawood - a wooden brick house that can be built in only days!!  With several models to choose from, these are...
Honey has long been considered one of the most delicious sweets around, and has a long tradition in many cultures around the world for its health benefits - in this article we focus on how to make honey at home.
The visions are so seasonal - cold weather outside, frosty trees, the chill abounds... but inside, a warm fire, good company and the drink...
Wine Recipe Made Easy - Wine making is often thought to be a complicated and time consuming exercise, left only to the master vintners...
If you have dreams that are bigger than your current paycheck, then it's time to think about getting a side gig. A side gig...
For many, the idea of living off grid, and enjoying a life without the restrictions and ties that come with the many bills and...
Easy to use & increase efficient the ultimate 836 can measure any desired angle or shape accurately by tightening or loosening the screw Portable & easy to store comes with protective bag, the measuring ruler can be better protected from scratch Premium aluminum alloy material this multi angle measuring ruler is more durable and sturdy than the plastic one, locks tight, yet releases easily
A comprehensive small-game hunting guide, perfect for hunters ranging from first-time novices to seasoned experts, with photography by renowned outdoor photographer John Hafner ...