This great bannock recipe is sure to please. It is enormously simple to make, and not only tastes delicious, but is easily adaptable -...
In the rapidly developing market for new and affordable home construction, and a renewed focus on efficiency in building techniques, there are a myriad...
Planning & Designing Your Modern Tiny House The prospect of moving into your own modern tiny house is an exciting one.  There are so many...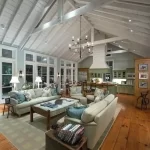 Modern times mean modern prices, and traditional home prices have been outpacing income for a long time, becoming increasing expensive and out of reach...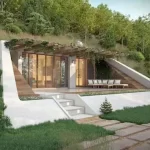 The idea of living in an underground home, or subterranean cave home, has always been a fascination for many. Whether it is borne of...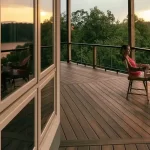 There are a myriad prefab homes available on the market today, all of which provide different designs and benefits, and vary wildly in price...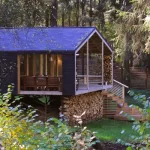 A very intriguing option when considering lower-cost and smaller dwellings, are these prefab homes from DublDom.
Escape Pods, sometimes referred to also as Glamping Pods are fantastic small housing solutions, offering scalable solutions from cabins, bunkies, beach houses to full sized housing. The build costs are relatively low, and make these Pods a real option for inexpensive small space living alternatives.
There continues to be a very real change in the property and real estate market globally, and as new and existing home owners tighten...
These micro hydro power solutions represent some amazing innovations in off-grid power solutions using micro hydro. These great devices provide low cost electricity in...
Depending on your artistic flair, tastes and aesthetic preference, there are myriad different suggestions of how to make a small room look bigger.  We...
Every home, apartment and garden shed has a roof, and over time it has become an increasingly practical idea to make use of the...
Easy to use & increase efficient the ultimate 836 can measure any desired angle or shape accurately by tightening or loosening the screw Portable & easy to store comes with protective bag, the measuring ruler can be better protected from scratch Premium aluminum alloy material this multi angle measuring ruler is more durable and sturdy than the plastic one, locks tight, yet releases easily