Prefab Homes – DD 2.87
Build: DublDom DD2.87 Model
Living area: 87 square meters
BuildingTotal area: 100 square meters
Ceiling heigth: 1.85-3.1m.
Weigth: 12 tonnes
Price: Starting at $59800
**Update – Dubldom continues to work at developing partnerships with US companies to make these products available in the US. As of September 2018, these products are still not available for purchase directly in the USA**
A very intriguing option when considering lower-cost and smaller dwellings, are these prefab homes from Dubldom.  Designed by architect Ivan Ovchinnikov, they are built by DublDom, a company he has spear-headed in Russia, and are now available in Europe, and the United States.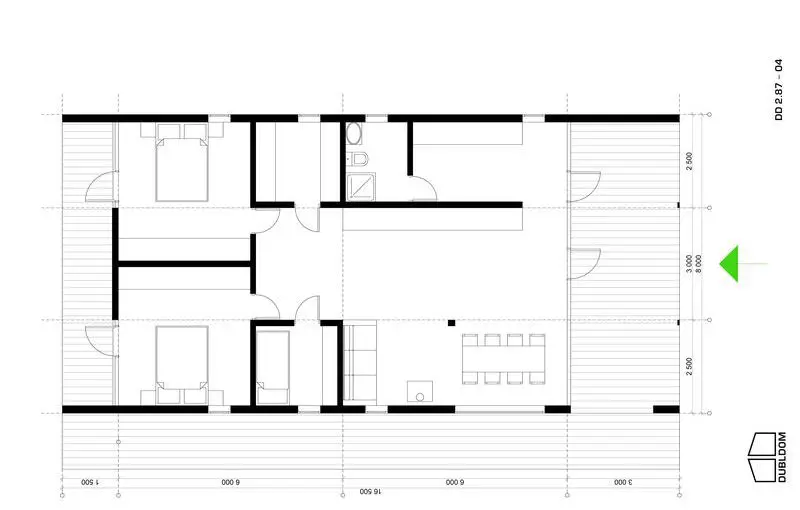 The simple modern designs are considered "cabins", but could by any account, be a comfortable and inspiring full-time home. The available designs range from 280 square-foot studios, to much larger 1,400 square foot multi-bedroom homes. Pricing is very reasonable with the basic options included, starting as low as $23,000 and upwards towards $100,000. The designs are very open and spacious, and maximize natural lighting with large windows – the overall effect is quite impressive.
The building system is made to allow the homes to be constructed in a matter of days, which means once you have the necessary services available for power, sewer etc., it ispossible to have a quick transition from delivery to "ready to live".
Impressive interiors highlight the modern feeling the designers have created, and the packages include a variety of features, furnishings, and options – including verandas and other great additions.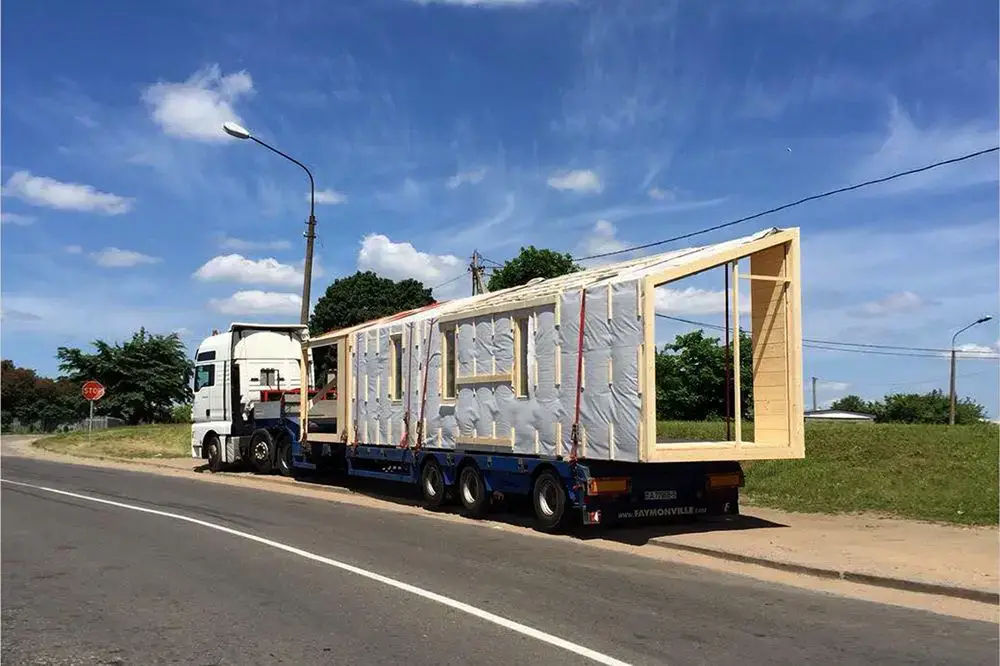 These prefab homes look great, and come in a great variety of designs and sizes to suit most tastes.  Furthermore, the relatively low costs make these prefab h
omes a really attractive option to those looking for a second property, a cottage, or even a full-time home.  Impressive prefab homes from Dubldom – Check out some photos of the available models in the gallery below, and have a look at their exciting range of designs and options.
For another great prefab house, check out our article on the M.A.DI. House, which can be build in only a day, and has some really amazing features.
In addition to their great looking homes, Dubldom offers some really interesting offerings for furnishings and accessories, again made of wood, that look actually quite awesome.  If you're interested in a full solution, that includes some great accessories and well made wooden furnishings – they have you covered!  You can check their selection out here.


Gallery – Dubldom
All images via DublDom