5 Awesome Books on Tiny House Living
The excitement of living the tiny house lifestyle is palpable, though many are not in the immediate position to make the proverbial "move".  Fortunately, there are a number of excellent books and videos available that will allow you to get some perspective on what it is like to live in a small space, and assist you in making your choices.  This list of five resources is compiled to give you a chance to experience the tiny house lifestyle vicariously.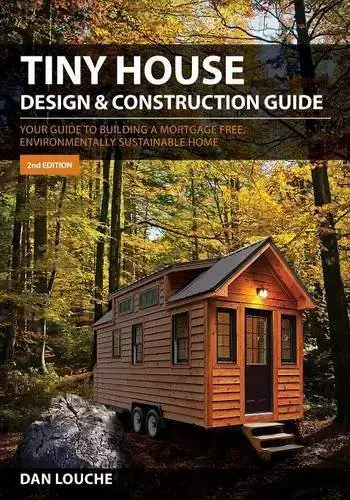 Tiny House Design & Construction Guide
Take the first step to achieving your dream of building and living in your very own tiny house! The Tiny House Design & Construction Guide is your road map to the entire build process. This guide will help you to understand each step that needs to be taken and, more importantly, give you the confidence to start building your own tiny house.
This is the expanded, 2nd edition of the Tiny House Design & Construction Guide. This latest edition contains over 50% more content and over 38 more images and illustrations. I listened to my reader's feedback and added much more information into the framing, electrical, and plumbing sections of the book.
Tiny House Floor Plans
Inside Tiny House Floor Plans you'll find over 200 interior designs for tiny houses – 230 to be exact. A tiny house is exactly what it sounds like, a house with many of the amenities you'd expect in a home tucked neatly into a super small space. Often these homes are built on trailers giving them the added benefit of mobility. But these designs could also be built on your choice of foundation. Each chapter focuses on one size footprint to show what can be done inside each size space – 14 in all, (8×12, 8×16, 8×20, 8×24, 8×28, 8×32, 12×12, 12×12 Loft, 12×16, 12×16 Loft, 12×20, 12×20 Loft, 12×24, 12×24 Loft). The book is mostly illustrations with a short introduction. A detailed legend shows you how to read the floor plans making each drawing a wealth of information on how to pack a lot of utility into a tiny space.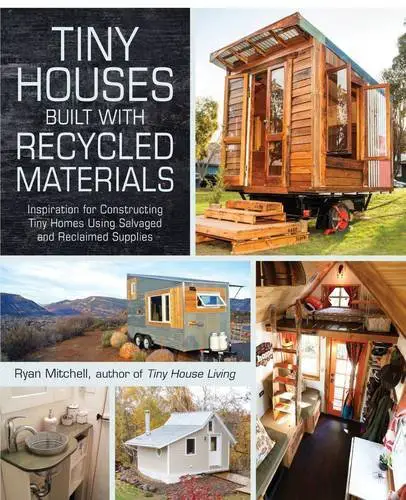 Tiny Houses – Recycled Materials
The tiny house movement is a big trend with a very small footprint. Extremely small house, with less than 1,000 square feet of space, are environmentally friendly, less expensive than typical homes, and often movable. Tiny Houses Built with Recycled Materials is full of ideas for using reclaimed materials and upcycled goods to construct a tiny house that is good for the earth and truly unique. Ryan Mitchell, author of The Tiny Life blog, shows you how to repurpose everyday items to create your new home, including shipping containers, salvaged barn wood, and reclaimed shingles.
The NEW Small House
Smaller is big, says architect and author Katie Hutchison, whose book The New Small House shows those looking to downsize how they can live smartly, economically and environmentally friendly in elegantly designed homes.
With 275 gorgeous photographs and 30 detailed illustrations, The New Small House takes the reader on a tour of North America and spotlights small houses in rural, coastal, and in-town locations. The book presents fundamental small-house design strategies, complete with whole-house case studies for homeowners eager to simplify.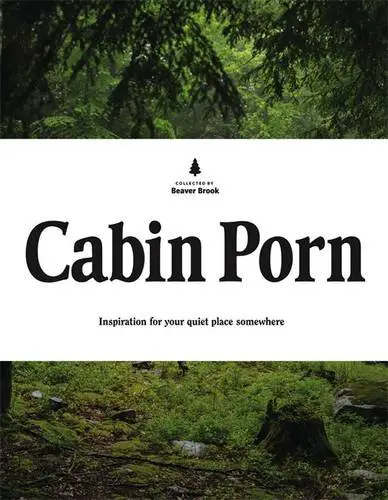 Cabin Porn
Rural escapes for those yearning for a simpler existence, by the creators of the wildly popular tumblr Cabin Porn.
Created by a group of friends who preserve 55 acres of hidden forest in Upstate New York-Cabin Porn began as a scrapbook to collect inspiration for their building projects. As the collection grew, the site attracted a following, which is now a huge and obsessive audience.
The site features photos of the most remarkable handmade homes in the backcountry of America and all over the world. It has had over 10 million unique visitors, with 350,000 followers on Tumblr. Now Zach Klein, the creator of the site (and a co-founder of Vimeo) goes further into the most alluring images from the site and new getaways, including more interior photography and how-to advice for setting up a quiet place somewhere.