Depending on your artistic flair, tastes and aesthetic preference, there are myriad different suggestions of how to make a small room look bigger.  We have selected some basic design ideas, which you can use, and by adding your own flair and preference to make it your own, you will have an amazing living space that you can both enjoy and be proud of.
The Basics – How to Make a Small Room Look Bigger
Small spaces by nature will feel cramped and confined, and it can begin to feel as though the walls are closing in on you and your guests. To combat this, there are various techniques that can be used that will create the illusion of additional space – transforming your small living room into one that feels much larger, more expansive and much more comfortable.
Colour
Everyone has a favourite colour, and often the choice of strong colors seems like a good choice. If you have a sincere interest in how to make a small room look bigger, it is important to take into account how colour will impact the feeling of space in your room. Generally, selecting soft hues and neutral colours will generate a more expansive feeling in your room, and their naturally reflective quality will further enhance that felling. This extends to the upholstery covering your furnishings, and the accessories, coffee and end-tables that you choose. Of course, we aren't huge fans of a monolithic and monotone palette in a room. To add color to your room, we recommend accentuating using throw blankets, frames, and small feature accessories that will contrast to the off-white and beige colors that will enhance your sense of space. Additionally, it is this contrast that will make your decorative accessories really "pop" and add a lot of interest and character to your design. Of course, the use of art (discussed below), will add flavour and colour that will sparkle against these softer hues.
Furnishing with Light
Lighting is one of the most understated aspects of design in any room – the basics of which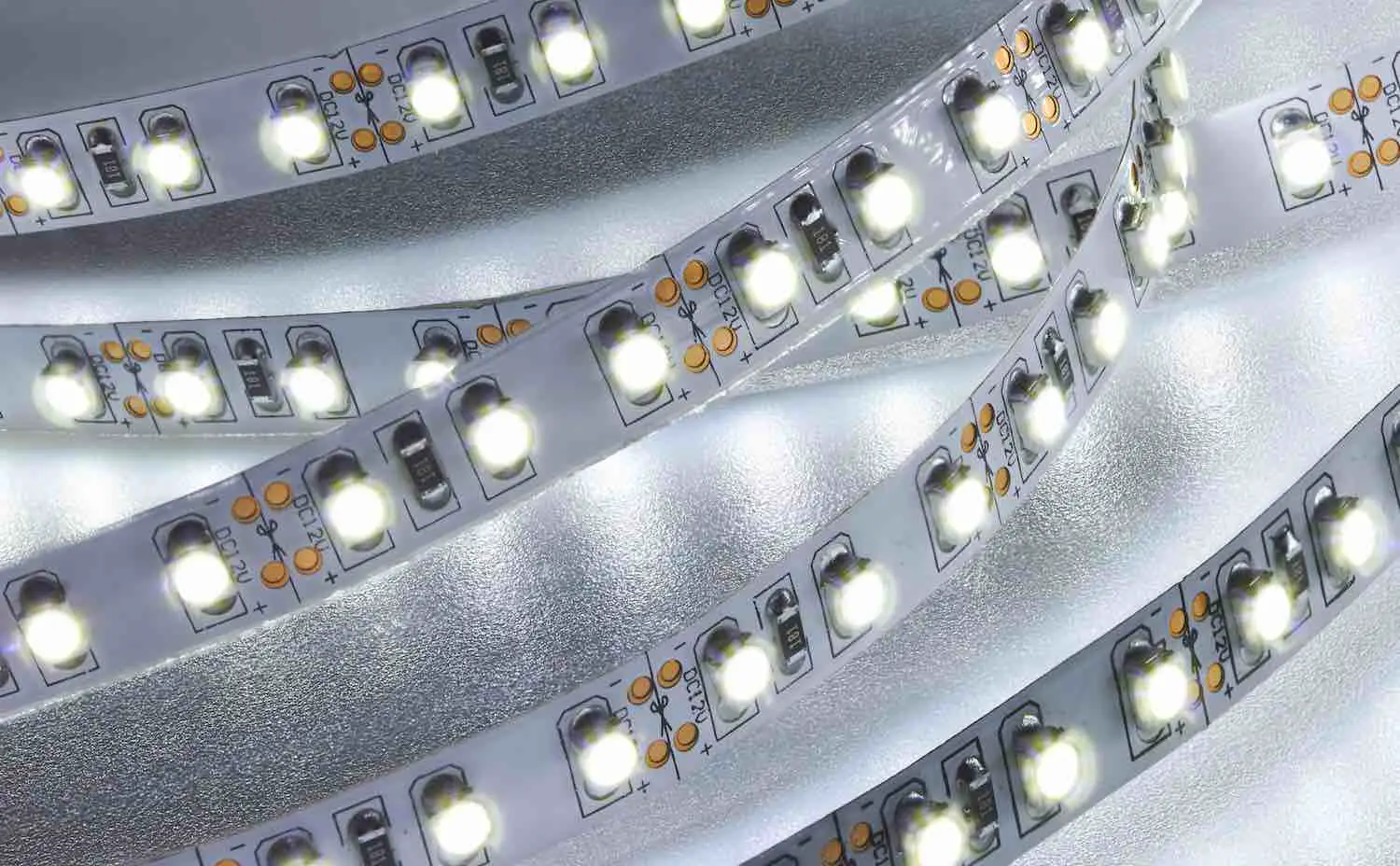 can be used to great effect when determining how to decorate a small living room. In a modern world, the beauty of LED lighting strips gives enormous opportunity to enhancing a small space. By design, they can be placed into tight spaces invisibly and can have spectacular effect. Additionally, as they do not get warm, they are perfect for placing into tight spaces, and create powerful visual impact. Placed behind a flat screen TV, for example, not only reduces eye strain, but will add visual appeal, and lighting effect in a small living room.
Lighting that rises vertically also creates a dynamic experience in a small living room, as opposed a single bulb and a lamp shade, consider something more interesting, that has lighting extending from bottom to top, and forcing the eye to take its vertical nature into account. Such ideas will help create visual appeal and interest, while broadening the sense of space in your living room, and is a major impact in how to make a small room look bigger.
Wherever possible, it is also advisable to make use of as much natural lighting as possible. If you have large windows, ensure that you let the light in, expanding the space. If your windows are smaller, and it isn't financially feasible to put in larger windows, consider using the use of mirrors (discussed below), to accentuate and reflect the natural light available in from your exterior.
Window Covering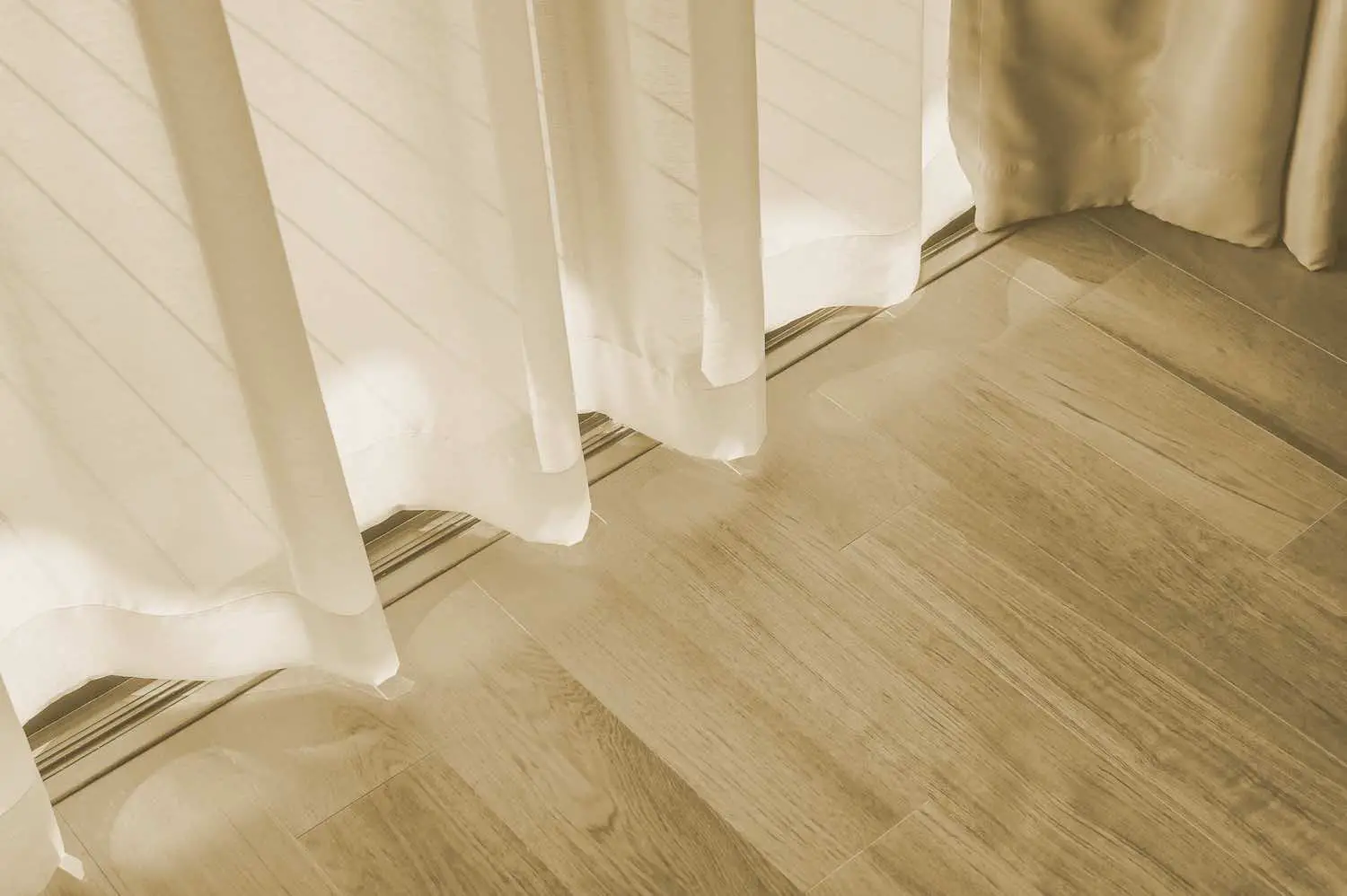 Contrary to what many think, small spaces do not always benefit from the use of blinds. In fact, light, sheer and long flowing curtains, hung high (with the rail at the ceiling), and draping to the floor can create a sense of height – this has the net effect of making the ceiling seem higher, and creating the enhanced feeling of additional space and volume in the room.
Style, Weight and Scale
Your selection of furnishings will impact the sense of space in a small living room. Focus should be given to the selection of furnishings that don't have a feeling of being "heavy". This is generally represented by the size, material and colour of your furniture. For example, heavy dark oaks with thick ends will have a "heavy" feeling, and can create a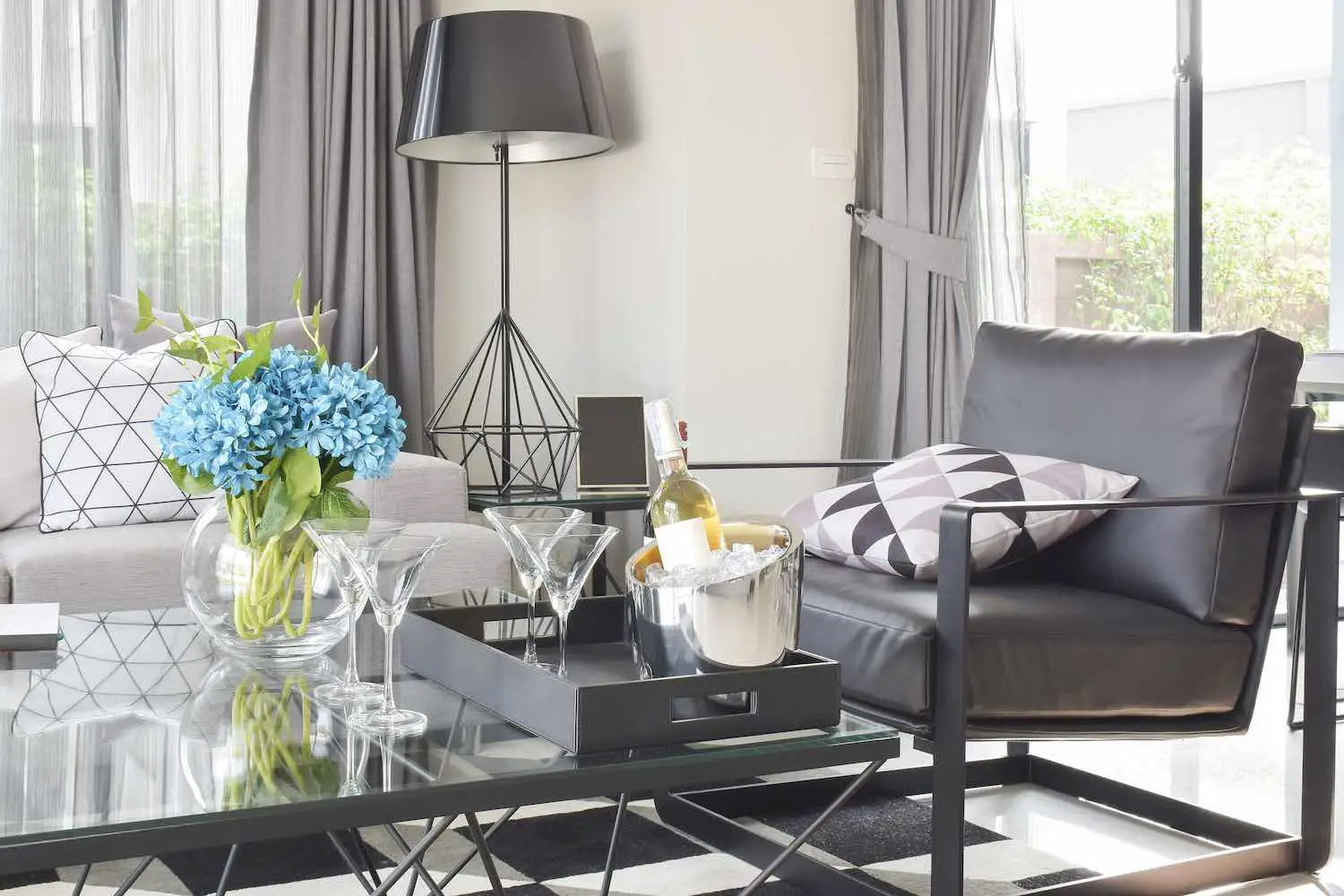 confining effect when used in a small living room, or other small space. In contrast, light coloured furniture, not covered all the way to the floor, and those with 'legs', will add a much more expansive feeling to your space. Using glass-topped tables are also a great idea, as their transparent nature means the space is not confined by visual barriers, and will enhance the sense of volume in the room. Anything you can do to ensure that views are not blocked, and are left unobstructed is an excellent choice when trying to create the feeling of additional space in a small living room.
The last point to mention regarding the type of furniture you choose, is to ensure that it isn't too large. Having an enormous mult-seat sofa with thick arms, and enormous cushions will negatively impact the perception of space. Instead, try to select smaller furnishings, with thin arms and highlights, and accentuate it with small cushions and 'throws' to create visual appeal, and the desired sense of space to your small living room.
Using Mirrors
This idea, while not specifically unique, is one that is often overlooked. Instead of pictures hanging on a wall, use a simple framed mirror to create a reflection of additional space. In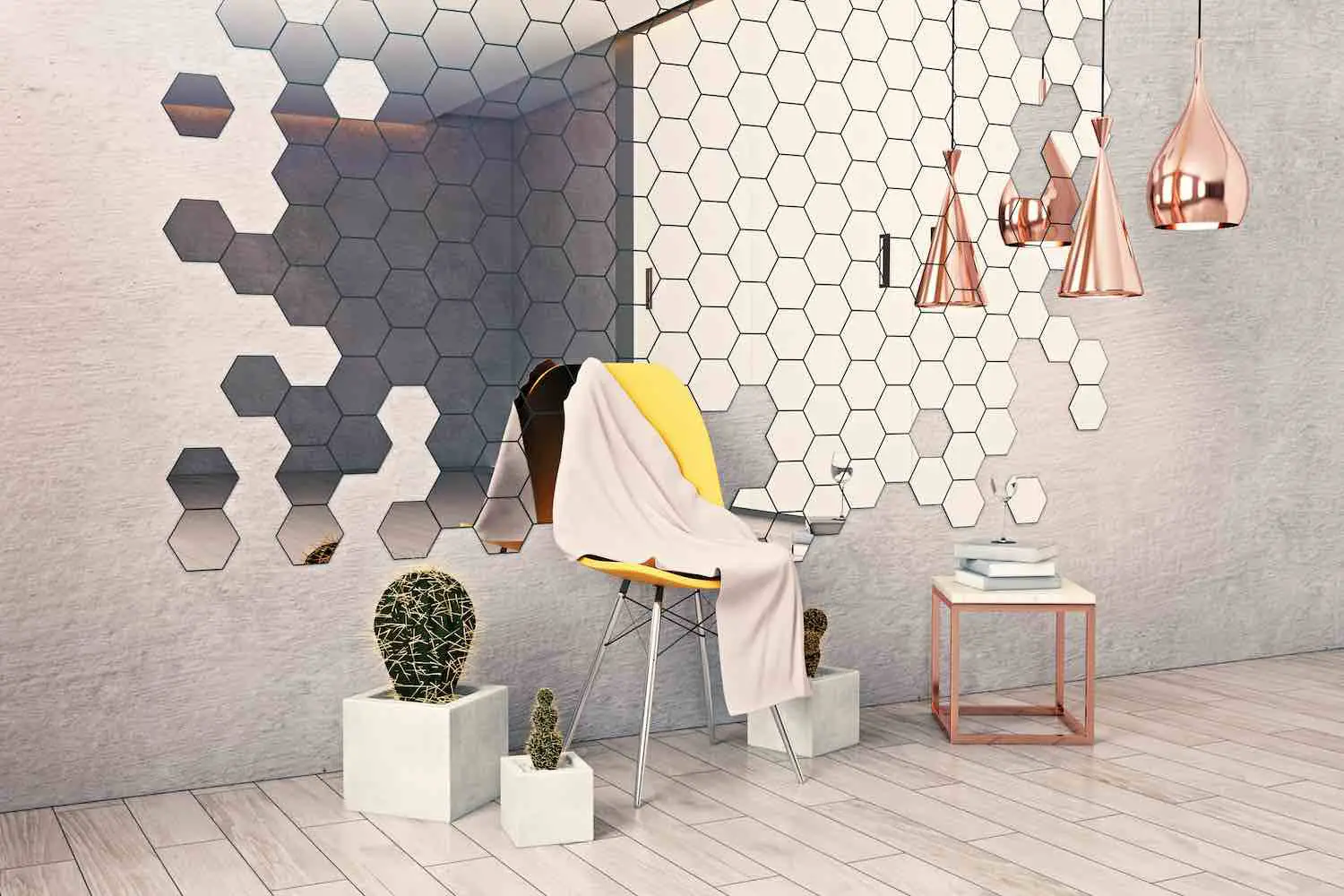 fact, using a full length and well designed mirror, that either sits on the floor and rises vertically, will profoundly enhance the sense of additional space in your room. This is often an underestimated technique, though it can have enormous impact on the visual appeal in a small living room with dramatic effect. To add even more flair, place a candle or light source in front of it, and see your room come alive! If you place mirrors on the opposite side of your windows, you will additionally find that the reflections create wonderful and space enhancing effects.
Flooring
While full carpeting is preferred by some, it has a dampening effect on a room. In some cases this may be preferred, but in general, for small living rooms, it is wise to consider hard woods, laminates or even tiled flooring to enhance the space perceived within a room. As most of these surfaces are reflective, they add the feeling of space, and effect how you decorate a living room. Additionally, it is possible to include imaginative throw carpets to add great character, charm, colour and design to your room. As with many suggestions here, choosing lighter tones and softer hues to your choice of flooring will be more effective in creating the feeling of space in your room.
Mosaic Artwork
In addition to the use of mirrors, you can do more to make use of the vertical space in your room. As mentioned, it enhances the visual appeal of the room, but also draws vision above eye level, and is an important technique to creating the feeling of a larger space. If you are using art on your walls, it is a great idea to create an art "mosaic", with different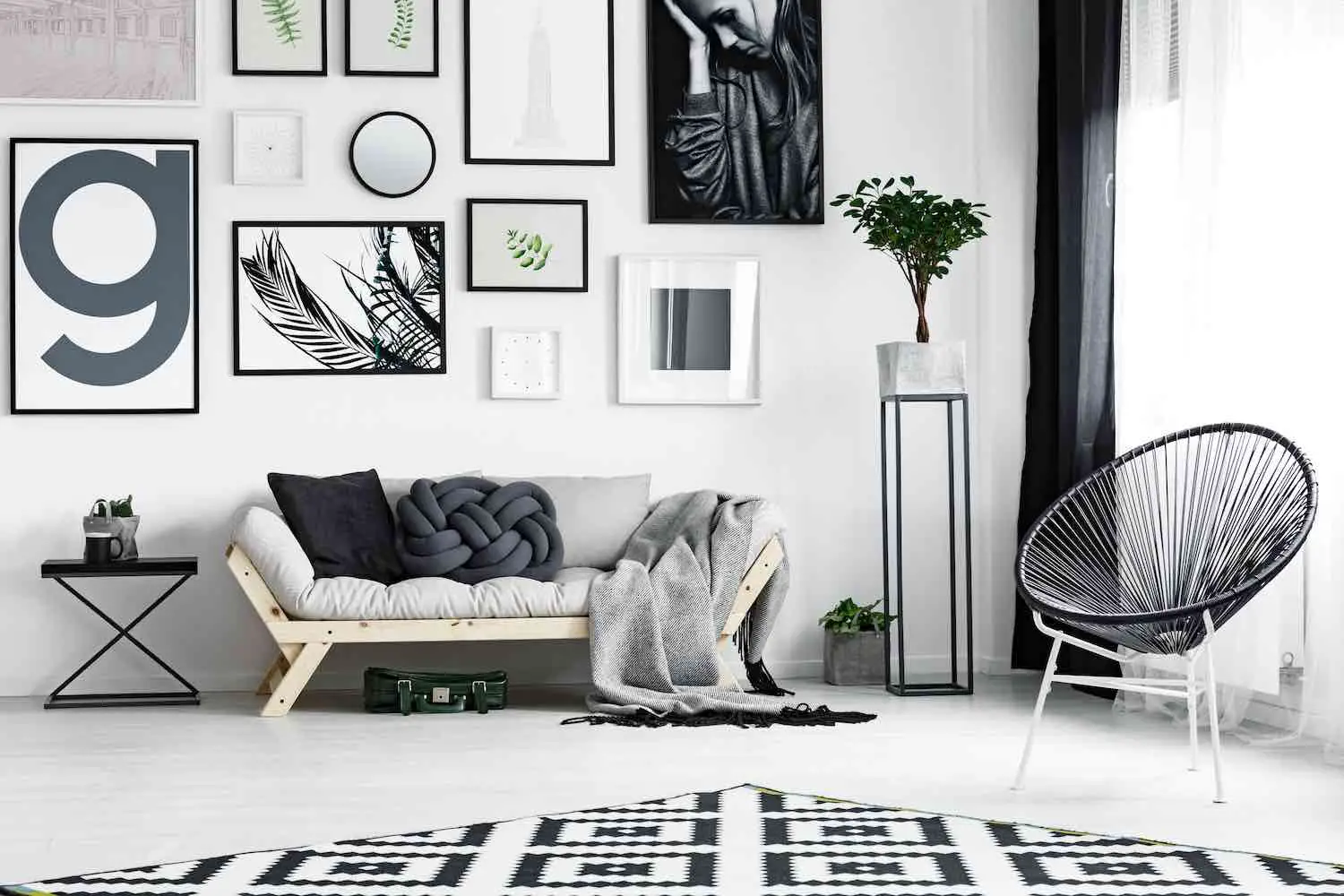 sized pieces, in varying landscape and portrait orientations. They should flow both above and below the eye-line. Doing so will draw the eye up and down, further creating the sense of height, and adding to the feeling of additional space and volume to your small living room design.  One other suggestion may be to use a wall mural, which draws the viewer into a scene much larger than the room.  This is especially useful for very small rooms, or those with small windows, and can also have a profound impact.
Design doesn't have to be complicated, but using clever techniques like those outlined above will have great impact on your experience in a small space. Determining how to decorate a small living room doesn't have to be difficult, and following some or all of these ideas will certainly result in a profound sense of expansion to your small space experience.
We are inspired by small space living, a life less cluttered and a lifestyle of simplicity. We hope you enjoy these ideas as much as we do, and that they give you the encouragement to try something new! For some other great design and interior inspirations, check out some of our other great ideas here.
If you are interested in Interior Design, or in learning more about design, here's a great list of some Interior Design Studies and Courses.
Let us know your thoughts, we love to hear from your experiences, and try to respond as quickly as possible!  To stay up-to-date on all our articles, tutorials, product ideas and inspirations – subscribe to our newsletter and stay in touch!