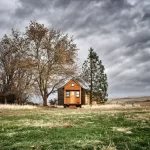 4 Ways to Find Land for Modern Tiny Houses The Land Dilemma New tiny houses are absolutely brilliant solutions for many who seek the lifestyle, and the...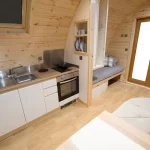 Escape Pods, sometimes referred to also as Glamping Pods are fantastic small housing solutions, offering scalable solutions from cabins, bunkies, beach houses to full sized housing. The build costs are relatively low, and make these Pods a real option for inexpensive small space living alternatives.
Trailer Sizes for Modern Tiny Houses For many, the idea of living in a modern tiny house, is an enormously exciting prospect.  Everyone's requirements and...