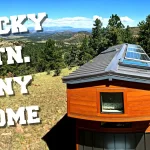 A Colorado Rocky Mountain Tiny House This fantastic tiny house, designed by Ben Bigler, and built by Tiny Heirloom Inc. is one of the favorites for...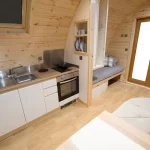 Escape Pods, sometimes referred to also as Glamping Pods are fantastic small housing solutions, offering scalable solutions from cabins, bunkies, beach houses to full sized housing. The build costs are relatively low, and make these Pods a real option for inexpensive small space living alternatives.
When we were first introduced to the Archipod concept, we were really excited. The unique design, combined with the imaginative and innovative design aesthetic...